News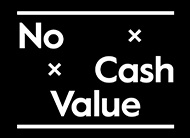 No Cash Value
14.12.2012
Does the goodness ever stop? No way! We transition from 2012 into 2013 with the great exhibition No Cash Value from London's and New York's finest: Colophon Foundry with Benjamin Critton.
No Cash Value is an exhibition of and about cultural and fiscal Exchange. Colophon Foundry will show works created specifically for this geography and exchange-scenario. No Cash Value looks to the Dollar ($), Euro (€), and Pound (£) as placeholders for, and abstract representations of, the United States, Netherlands, and United Kingdom.
Two typefaces—Value Sans and Value Serif—have been drawn for the occasion and will be available to the public starting on the evening of the show's opening. Additional works will include objects as well as editioned prints  and publications. A catalogue for the show will also be produced. Works will be for sale from $/€/£1.
No Cash Value opens to all on 14 December 2012, 16.00 – 24.00. The show runs through 27 January 2013, by appointment.
rsvp on Facebook